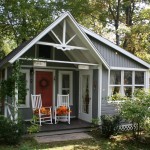 We have cottages for sale ranging in price. These cottages have from 1 to 3 bedrooms, from 1 to 2 1/2 bathrooms, and range from approximately 400 to 1,700 sq. ft. of living space. Some are in need of repair, some are unfurnished, and some are "turn-key." All cottages are sold "as is" and without warranties of any kind. The prices are set by the owners, who can also provide further information about the cottage. Property taxes are determined by the Town tax collector, and are based on assessed values. Occupancy is permitted only from May 1st through Oct 31st of each year. Cottages are shown to prospective buyers from May 15 to October 15.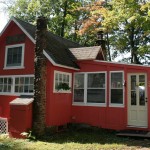 All cottage owners are required to be members of the Camp Grounds Association. Prospective buyers pay a $300 Admissions Processing Fee, and $21 per person for a background check. They are also required to submit an Application and other documents (see the link for the documents), and meet with the Admissions Committee prior to being considered for approval for membership by the Board of Directors. All the cottages are privately owned, but the land is owned by the Association and is leased to each cottage owner. The Campground Association annual lease fees/association dues for this year are $500, and the annual fixed fee for water and sewer service is set for this year at $350.
Documents (including instructions) for the purchase and sale of cottages and the Application for Membership are provided on the Membership Documents page.
To view our current listing of available cottages, please visit the Available Properties page.
If you are interested in more information about the cottages, please contact us at info@plainvillecampgrounds.org