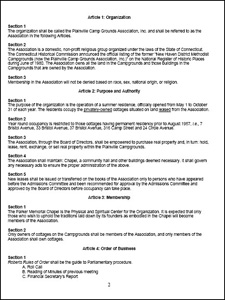 Documents for the Plainville Campground Operating Guidelines are provided here in Adobe Acrobat format. Updated October 10, 2017.

For more information about the Operating Guidelines, please contact us at info@plainvillecampgrounds.org
If you can not view this document, you can download a free version of Adobe Acrobat Reader for your computer or phone.